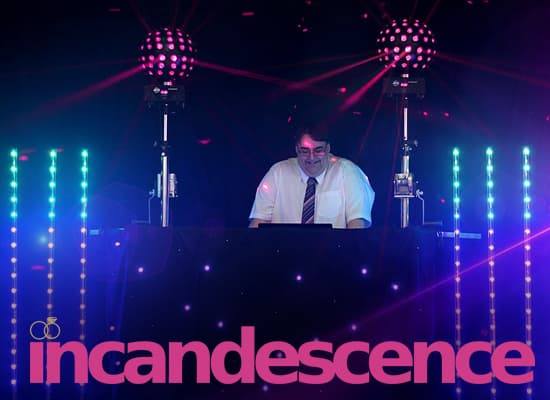 Ah yes, probably the most asked first question from any potential client – "How much is a disco?".  The honest answer is, until I find out a little more about your special day and what I can do to help make it memorable, I can't answer that question.  However, if you don't regularly book entertainment services, it's probably the first question you'd actually think of.
So what questions SHOULD I be asking?
Well first, you're going to need to work out what services you actually require.  Do you have a ceremony where you're going to want specific music played?  Do you have a drinks reception while the photographer takes photographs of various groups of people – and would it be useful to have someone announce which groups need to go for their photos?  Do you have a wedding breakfast where you'd like music in the background?  Will there be speeches, cake cutting, a first dance, an evening buffet to announce?  There are so many options that it might be a good idea to have a chat about your plans and come up with suitable package.  The best question in this case is: Are you available on my wedding date?  If so, can we have a chat?  That's actually easy to answer – click here to check your date.
So what's available for me?
If your day includes most or all of the elements I listed above, I can provide an all-day package, which involves a PA system for the ceremony music and discrete clip-on mics to allow every vow and "I do" to be heard clearly by everyone. You can pick your background music to be played while your guests wait and be sure that the moment you are ready to walk down the aisle, your chosen music is ready too.  This also means your music will be in the hands of a professional, rather than one of the venue staff just pressing play on a CD or iPod.
A second sound system might then be needed to cover background music for the drinks reception.  Then, there's the sound and lighting equipment needed for the evening disco.  PA systems can be quickly quietly moved around behind the scenes, to be ready for your wedding breakfast and speeches, and you might want a wireless microphone to ensure everyone hears the Father of the Bride make a heartwarming tribute to his daughter and the Best Man subtly embarrass the Groom.  These speeches can be recorded for you if you want, so that you can re-live the happy memories again and again together or with friends who may not have been able to attend.
You might want mood lighting in the room you where you hold your reception or Wedding Breakfast, or you might want your names or initials projected onto the wall or ceiling (Name in lights), you might want spotlights to pick out the wedding cake or an illuminated dancefloor.
All of these options and many more which would take too long to list, are available for you to choose from, and that's why no two events are ever the same.  It's also why I can't give you a price until I know what you would like.  I hope that makes some sort of sense, and if not – why not get in touch with your own questions and I'll be more than happy to answer them for you.
Dave
What now?  Check out some of the services I can provide in more detail – Click Here