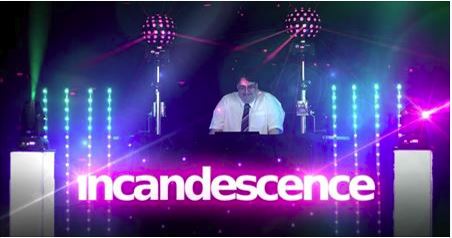 Songs to End your Wedding Day
A lot is said about the first dance at a wedding, and with good reason. After all, this is the moment that the brand new husband and wife take to the floor for the first time together. It is often a point when emotions are running high and everyone looks forward to it.  What about the last dance though?  How many times have you left a party humming the last track the DJ played?  How you finish is (in my opinion) just as important as how you start.
Here at Incandescence, I believe that every moment of your big day deserves to be special. Right down to the last song. Which is why I've put together some top tips for songs that go down pretty well at the end of a wedding.
(I've Had) The Time Of My Life – Bill Medley & Jennifer Warnes
Okay, so I know that this one might be a little on the cheesy side. Particularly with so many viral videos showing couples dancing to this at their own wedding. However, there is a reason for this. Not only is this song a favourite among many, but it is also an iconic, romantic movie tune, making sure that every guest unleashes their inner Baby or Johnny.  Be warned though – attempting "that lift" is not recommended without training and possibly safety cables…
Let It Go – Frozen
Disney songs are always a big hit at weddings, and in particular anything from Frozen. If you have a number of parents coming to the wedding, particularly those that may be leaving their kids behind for an evening, then why not belt this track out at the end of the night. Chances are that they will not only know the words, but that they will be more than happy to sing along at the top of their lungs too!
All You Need Is Love – The Beatles
You will be hard pressed to find someone who doesn't know at least the chorus of this song, and I think that it is a pretty great message to leave your wedding guests with!
Don't Stop Me Now – Queen
Do you have one or two party animals coming to your big day? If you do, then this may be a great way to end things. Rather than finishing with a slow dance, this classic from Queen will make sure that every last remaining guest gets themselves on the dance floor to have one last boogie before the bar calls time.
Don't Stop Believing – Journey
Who doesn't love this fist clenching guilty pleasure of a song? The lyrics, the air guitar, the general feel of this track. All reasons why it definitely should form part of your wedding playlist. Preferably as the last song of the night!
Never Forget – Take That
Probably the most requested last-track of the evening.  In fact, I can see it now, everyone in a circle around the happy couple, arms in the air, singing along to this hit classic from back in the day.
Whether it is to chase away drunken uncles, remind aunts that it is time to go to bed, or just end the celebrations on a happy note. Picking the right song to end your wedding reception is key! So, make sure that you pick a corker!
Are you looking for a professional Wedding DJ in Oxford? If you are, then why not get in touch today. Many years experience of memorable wedding discos means I make sure that your party always goes off with a bang.