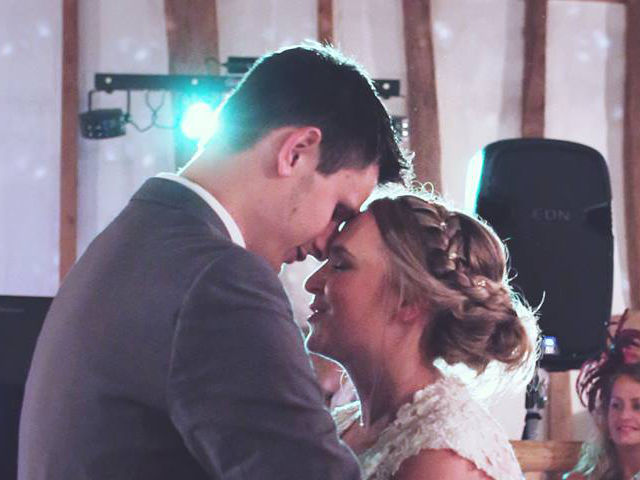 Your First Dance, Lighting and Photographers
For many people, the day they get married is often one of the most important days of their entire lives, with obvious exceptions of having kids and other things. There will be many moments during your wedding day which will be unforgettable, and this includes the first dance you have as a newly married couple. So during that atmospheric event, which is going to be filmed and recorded for you to view in the years to come, it's important that everything is just right. The music, the venue, and of course the lighting, or the lack of lighting to be more precise. What's best? Lighting the first dance, or not and what difference does it make?
Lighting the first dance
For the big day to go down without a hitch, it's important for all the parties involved to communicate effectively, particularly the DJ, wedding photographer and videographer, all of whom will be responsible for ensuring that the first dance is both correctly displayed and committed to film. Using the correct lighting is therefore crucial. Nothing will upset the atmosphere and the raw intimacy of the first dance more than a misplaced lighting or an inappropriate set of strobe lights. While these things can be removed via the use of Photoshop or other editing software, the result will often look synthetic and lack the authenticity that a properly lit dance would have. Once you begin editing a photo, as most professionals will tell you, it loses the "real" element that makes these types of photographs so valuable and treasured.
Now you'd think that this is an issue easily avoided, but it isn't if the requests made by the newly married couple aren't communicated properly to all parties. I try to avoid miscommunication or a lack of communication by always collaborating with the photographer and the bride and groom consistently throughout the event. If the lights aren't required, then they can be switched off, or if only certain mood lighting is needed, then it can easily be implemented. The important factor in the entire event is communication at all levels. I'm keen to ensure that you can always have the perfect first dance with your partner, and for something as easily avoided as the wrong lighting it would be a terrible shame. Versatility is a highly important quality to have at a wedding, so my full range of lights and equipment is available for you, in any way that works best for you, and I'm more than happy to discuss all your requests to help in the best way possible.
Overall, the mood lighting for a first dance is crucial to ensure a memorable and perfect experience for the happy couple, and the lighting is an integral part of that. My first concern will always be to ensure you have the best possible experience during your wedding day, and by offering many different lights and light options, I'm hopeful that you will have the perfect first dance, which will be a joyous and tender memory for many years to come.
Find out more about how I can enhance your wedding here:  https://www.incawed.co.uk/wedding