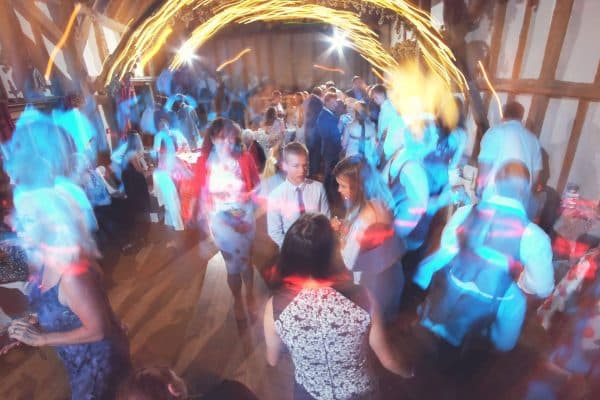 Top Ten First Dance Tracks
To begin with, it's important to understand why the first dance is so critical in the first place. Dancing is, in the correct circumstances, a very intimate and meaningful activity. For a newly married couple, the event is often symbolic and is the first act they perform together, and often has the promise of many more experiences shared together over their lives. This makes it an irreplaceable and precious memory, and can also represent their love and attitudes towards each other.
The "First Dance" we know today,
There are many different aspects of a wedding, all of which are extremely important, ranging from the carefully designed wedding ceremony to the highly enjoyable wedding party, to the often romantic and memorable first dance as a husband and wife. So, what are the favourite tracks to be played during that all important first dance?
There are always going to be many different requests for different songs and soundtracks to be played, but the most popular ones from the past year have included the following;
1. Ed Sheeran – Thinking Out Loud
2. Christina Perri – A Thousand Years
3. Ellie Goulding – How Long Will I Love You?
4. Ed Sheeran – Tenerife Sea
5. Etta James – At Last
6. Lonestar – Amazed
7. Adele – Make You Feel My Love
8. Michael Buble – Everything
9. Shania Twain – From This Moment On
10.Take That – Rule The World
These are the most requested, but it's important to remember that if you're seeking a different song from the ones listed there, and feel that something else is a better testimonial to your love story, it can easily be found for you, all you need to do is ask. The song will usually correspond to the type of wedding you're having, so a more rustic wedding may invoke songs with folkish, upbeat tunes, whereas a more traditional wedding may have a broader range of possible first dance songs. It's always important to choose a song with deep meaning to both you and your partner, it could be the first song you listened to as a couple, or it could be a song with a deep personal meaning to both of you. The process of choosing a song doesn't need to be a stressful or difficult decision; I can help to ensure that it's a simple process.
The process of choosing a first dance song is crucial. You've seen the most chosen and most played songs, and it's easy to see that they're all of a similar romantic nature, as is befitting the atmosphere and connotations of a wedding. However, not all songs need to be romantic in nature, as the most important thing is to ensure you have a happy and memorable time and create a day to look back on and treasure. If you are getting married and need a Wedding DJ in Oxford I can help you select the best first dance song, whether it's one from the list of my most requested, or it's a different song that you feel will make your day special, my aim is to ensure you're in complete control of your special day.