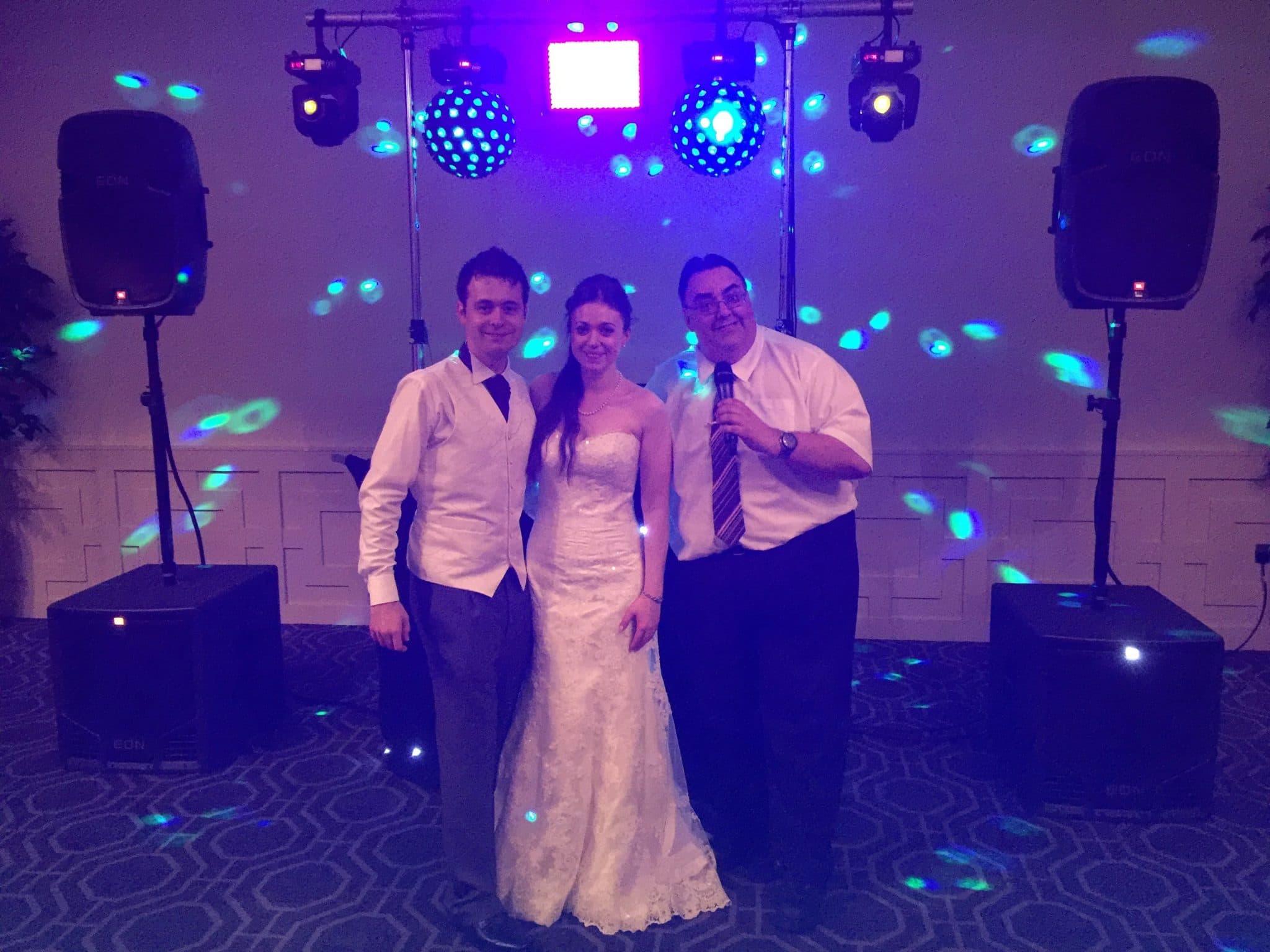 When it comes to planning your wedding, choosing the right DJ is an important decision. You want someone who can keep the party going and ensure that your guests have a great time. While it may seem convenient to just talk to potential DJs on the phone, there are several benefits to meeting them in person.

First and foremost, meeting a potential DJ in person allows you to get a better sense of their personality and style. You can see how they present themselves and how they interact with you and others. This can be especially important when it comes to choosing a DJ who will be the emcee of your wedding and will be interacting with your guests throughout the evening.

Additionally, meeting a potential DJ in person allows you to ask more detailed questions and get a better understanding of their approach to wedding entertainment. You can ask about their music selection, how they handle requests from guests, and how they handle any issues that may arise on the day of the wedding. It's also a good opportunity to ask about their lighting and sound equipment, as well as their backup plan in case of any technical difficulties.

Meeting a potential DJ in person can also help you gauge their level of professionalism. Are they punctual and prepared for the meeting? Do they have a portfolio of previous weddings they've worked? These are all important considerations when choosing a DJ for your wedding.

In addition to the practical considerations, meeting a potential DJ in person can also help you determine if you have a good rapport with them. Your DJ will be an integral part of your wedding day, so it's important that you feel comfortable and confident in their abilities.

Of course, it's not always possible to meet a potential DJ in person, especially if they are located in a different city or country. In these cases, a phone conversation may be the next best option. However, if you have the opportunity to meet a potential DJ in person, it's definitely worth considering. It can give you a better sense of who they are and whether they are the right fit for your wedding.