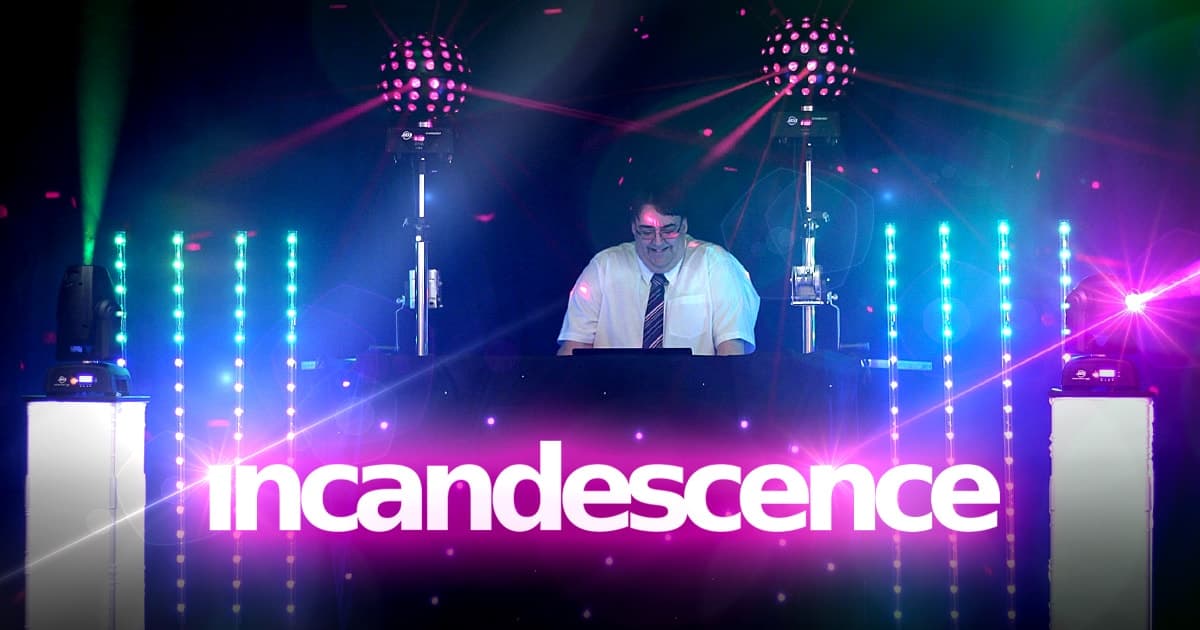 Your Wedding Day, Your Way
Your wedding is one of the most memorable and highly anticipated events of your life, and sometimes it feels like you've got no control over the order of things. It can seem very rigid and regimented depending upon the venue and the planner.  For example, dinner commencing at 4 pm sharp, followed by speeches at 5:30 pm and the entire wedding suddenly feels out of your control. This can be extremely upsetting on a day when emotions will already be highly charged.  As a company dedicated to ensuring your special day is exactly how YOU want it to be, Incandescence understands that, and feel the wedding should be done your way, however you want it.
It's your special day, let's do it your way.
Picture the scene, it's your big day, and you've planned the theme, the decorations, the food, everything you ever wanted to be happening on the day you marry that special someone has been arranged. But somehow, nothing is on your terms. You eat when you're told, deliver speeches when you're told, and celebrate how you're told. And when you ask what's going on, you're told that "We always do it like this". Understandably, people can get quite stressed and even distressed at that.  I don't agree with those rigid timelines set by venues offering the same wedding every weekend.  Instead, I love to work with each individual couple, and of course the venue itself to place a high level of emphasis on doing things in the way you choose, giving you freedom with your schedule.  It's really important to think about this a long way in advance.  Of course, the venue itself will have a lot of experience on how long it takes certain things to happen, like the serving of your wedding breakfast, for instance – or the time it'll take to turn the room around between the meal and the evening's entertainment.  It's very important to speak to your venue to ensure they give you this information and that way you can plan your timeline accordingly.
I regularly perform in both traditional and contemporary wedding settings, with a wide array of options to ensure you have the best wedding day possible. A beautiful and picturesque wedding ceremony can be complemented with a subtle PA system, which still provides high-quality audio and excellent coverage of the venue but doesn't look ugly. Mood lighting is also available, which is highly effective if you want to create an atmospheric and radiant display.
There are many options I can make available to you, allowing you absolute control over your big day. I offer many personalised features, the PA system, for example, captures those big moments, the vows and the speeches. Microphones can fit discreetly into a lapel, and whilst makeing sure everyone hears the heartfelt and joyous jubilation of the father of the bride, or the quiet "I do" that's brimming with love and passion, I can also record and preserve a copy for you.  The music you have at a wedding is also crucial for the atmosphere and having complete control over it should hopefully put a worrying mind at ease.  Click here to see some of the current options – although it's impossible to list everything because new ideas are always only a day (or an email) away.
As well as this, I also have a large number of contacts for people specialising in all aspects of the wedding industry, meaning you can employ other genuinely passionate individuals who are attentive to your needs, and help you to plan the perfect wedding, so there's never any frustration at being forced along a schedule.  If you're looking for something specific or some advice on any aspect of your big day – just ask.
Overall, the main focus of my work is to ensure you have the wedding you desire, without rushing or feeling like no attention is being paid to your needs and wishes, with the focus instead being on guaranteeing your big day is emotional, memorable, perfect and everything you dreamed it would be. Feel free to contact me with any queries and thoughts you may have – even if you've not set your date yet.  I'd love to chat with you and answer any questions you might have.
Dave.