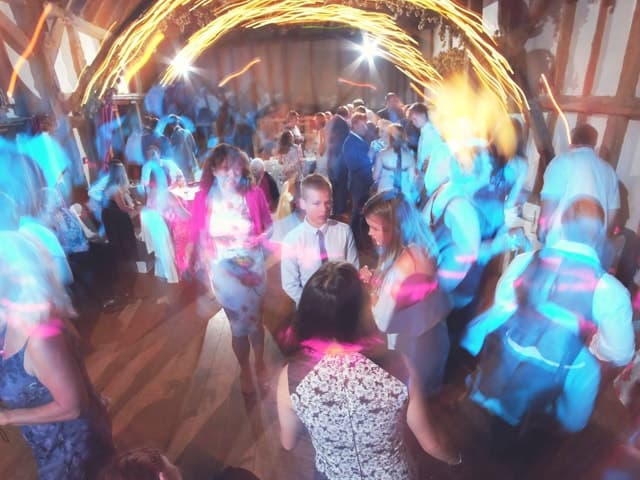 Perfect Venue for the Perfect Day
The perfect day deserves the perfect venue, and if you are lucky enough to live in or near the Oxford area you really could be spoilt for choice. Playing home to the oldest university in the English speaking world it is no surprise that Oxford has a rich architectural heritage. From wonderful stately homes to buildings that date back to Saxon times, wedding venue choice is vast and exciting.
Selecting the Perfect Wedding Venue for the Perfect Wedding Day
When you are planning such a monumental event there is a lot to consider and it can seem quite overwhelming. Not only do you have the big day itself to sort, you will probably be planning an evening or daytime event to create that perfect reception. It is likely that you will be looking for "DJ Hire in Oxford" and the surrounding areas, and thankfully Incandescence is perfectly placed to help you.
I have a range of service to compliment your choice of venue and many years experience at getting all the "behind the scenes" stages set up perfectly to help create the magic and wonder that you are dreaming of.
A wedding venue tends to fall into one of two categories.  The bride and groom choose either an all in one venue, that caters for the ceremony, meal and reception, or for those who prefer to tie the knot in a church or chapel, a change of venue for the reception is in order. Whichever you decide I can provide full services to enhance your experience.  An amazing lit dance floor and mood lighting could be fine tuned to match the style of the venue, from subtle and elegant to bold and fun. Not every wedding DJ hire in Oxford offers that, and I can bring even more to the party!
I don't consider myself as just a hired in service, instead prefering to consider my services a solid foundation and support for your special day. If you are concerned about the running order of formalities such as speeches, relax. I be on hand to guide you through, ensuring that words of love and support from your family and friends are captured for eternity on a recording, and that as they happen, everyone in the room can hear perfectly, and enjoy these wonderful words.
My packages are perfectly catered towards families and I can offer games and appropriately aimed music earlier in the evening for the smaller but equally important guests. When you're ready to switch it up to the later evening I have a catalogue of over 15,000 songs, meaning I can play all your favourites, plus a selection from the style or era you love the most, whether you love traditional dance floor filling disco, or want to jive all night long with hits from the 50's and 60's. I want to ensure you have exactly what you have been hoping for.
So, once you have selected your perfect venue from the wealth of historic and modern venues in and are Oxford, why not give me a call and see how I can help you create the perfect day.