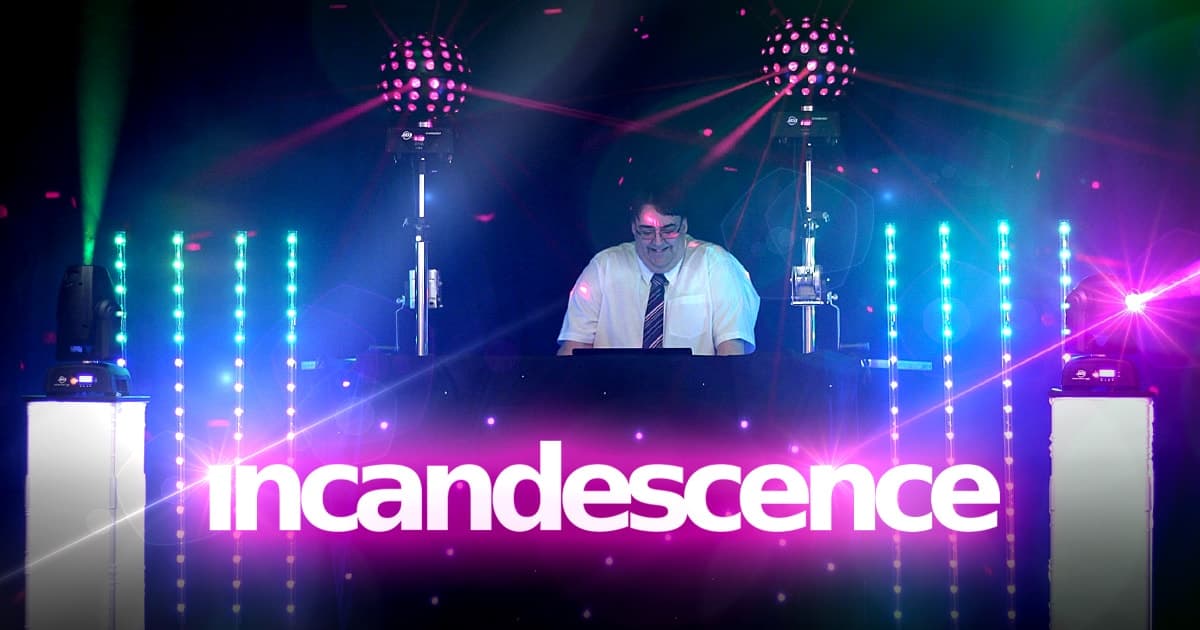 DJ Hire in Oxford – Part One
A quick Google search on "DJ Hire Oxford" will bring up a long list of companies and individuals promising to deliver just what you need. It's always tempting to pick from the paid adverts at the top, but that's becoming an increasingly risky strategy. The simple fact of the matter is that anyone can pay for those adverts and get themselves noticed (check for the word "Ad" in a box).  The skills needed to deliver an amazing wedding experience to your guests, including a great night of incredible music are very different from the skills needed to get an advert in front of your eyes though.  Here are the three questions you should ask of any DJ you interview (yes – your DJ is going to be your employee for a while – make sure you pick carefully).  I plan to add another few chapters to this post in the future.
You've googled DJ Hire Oxford, now what do you need to know?
How long have you been DJing?
There's a lot involved in being a DJ.  You need the technical skills to use the equipment effectively, the musical knowledge to create just the right atmosphere for each occasion and the people skills to handle everyone involved in the event – from the staff at the venue to any guests who come up with a request or just for a chat. People new to DJing generally need time just to get to grips with the practicalities of the job.  Experienced DJs, by contrast, are masters of multi-tasking and have time-management down to a fine art.
NB: Before you commit to any DJ it's strongly recommended that you check how they approach scheduling their time. Ideally you want a DJ who only takes on one event a day, because that way you avoid the risk of another event overrunning (or them having to leave to get to their next job and rush the ending of yours).  You know that dedicated DJ will be devoting all their time and energy that day to your event.
How do you put the music together?
The only acceptable answer here is "however you like".  One of the main reasons why professional DJs are still in huge demand even though it's so easy to put together a playlist, is because they have the skills to put together the musical experience you want, with as much or as little guidance as you choose to give them. A good DJ will have access to literally thousands of tracks, so whether your idea of the perfect wedding music is Macklemore, Meatloaf or Mika, they will see that you get it.  Likewise if you want to plan your wedding around a theme (Game of Thrones has been really popular for a couple of years now), then they'll make sure that the music choices are appropriate to that.
NB: Professional DJs are experts at balancing the input they've been given by the bride & groom with requests from guests if that's what you want them to do.  They should either accommodate them or make sure to say "no" in a way which keeps a cheerful atmosphere.
Do you actually know the venue?
You may not have realized this when you typed in "DJ Hire Oxford", but hiring a DJ local to the area means that it is much more likely that they will already know the venue and if they don't, it will be easier for them to make a site visit. Never underestimate how important this is. Each site has its own acoustic character and the DJ will need to choose the right equipment for that particular environment. What's more, each site will also have its own rules about what DJs must, can and can't do and some may have certain processes to be followed regarding the use of some kinds of equipment – smoke or haze, for example, or lazer effects.
I hope these questions help you as you search for the DJ for your special day.  I'd love you to get in touch, and ask me those very questions, as we start to assemble your perfect package for your perfect wedding day.
Chat soon!  Dave.